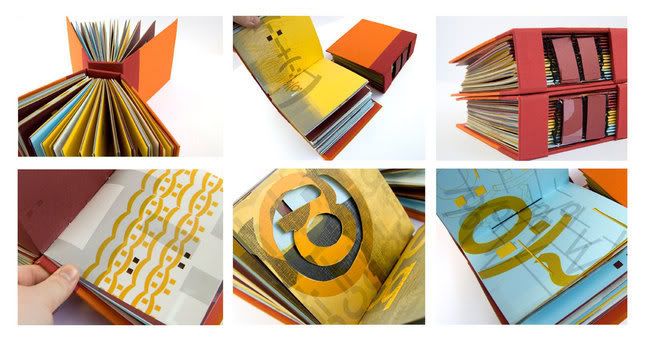 This girl has some lovely experiments involving typography. This particular experiment is called «🙂 + :(: Artist book about the use of emoticons» and was a part of her senior thesis project.
She finds it silly that emotions can be reduced to punctuation marks, but still notices her own usage of a colon and a parenthesis to make a smiley face while chatting online. She is not the only one to make this argument (after all, one of the guys on my course did his dissertation on the smiley face, and there are a number of articles on the phenomenon out there), by all means. What I find interesting is her representation of it. Her book is innovative, fun to look at and is a good piece of design.
What I'd like to see, is more people clearly putting this much energy into their own designs. If your idea isn't innovative, why not make the execution of it exciting instead?